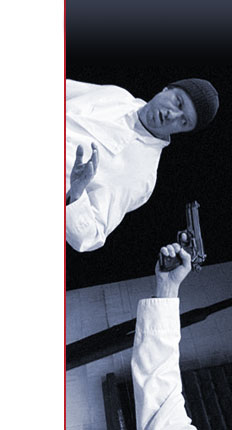 A New Play Commission by John Murrell

DVxT recently commissioned the acclaimed Canadian playwright John Murrell to write a new play for actors Brian Dennehy (Death of a Salesman, Cocoon, Romeo + Juliet), Bruce Godfree (War Horse) and Daniela Vlaskalic (The Drowning Girls) entitled Under the Influence (working title).

Envisioning the project, Brian Dennehy led by talking about how he was always trying to get to the heart of the Canadian-American relationship with his Canadian friends, but to no avail. We mused that possibly Canadians were too self-effacing and polite to actually get to the truth of it with our American friends, but that indeed, it was a discussion worth having; and worth having onstage.

We talked about two main characters - a cynical, fading American writer and a younger, shrewd Canadian professor - and the kind of circumstances that would bring them together. John percolated and Dennehy's 'Niall' and Vlaskalic's 'Giovanna' were born: two characters who stand on either sides of national, political, professional and generational borders. A foil to Niall, a young British teaching assistant, 'Geoff', rounds out the cast.

Here are a few notes from John Murrell about the script:
Niall O'Dowd, an infamous but enormously gifted Irish-American novelist, is invited by Giovanna Savona, a Contemporary Literature professor at McMaster University, to do a number of high-profile public appearances.

No longer the "seminal influence" he once was, and needing the money because of personal financial disasters, O'Dowd accepts the invitation. From his first night in Hamilton, the night which is the focus of my play, O'Dowd disrupts Giovanna's equilibrium and threatens her academic reputation, through his aggressively negative attitudes about her life, her work, her country, - about everything, in fact.

O'Dowd is an alcoholic genius at crisis stage, both as an author and as a human being. Although Giovanna is a longtime admirer of and commentator on O'Dowd's work, she finds it increasingly impossible to cope with him. Giovanna is assisted in her efforts to wrangle O'Dowd by Geoff King, her young teaching assistant, who is devoted to her, and who becomes, from the first, a target for O'Dowd's savage wit. In the course of two acts, O'Dowd, Giovanna and Geoff will fight about literature, nationality, sex, the future of the world, life and death.
In August 2011, we held a workshop of the first draft at the Stratford Festival. In March 2012, we travelled to the Goodman Theatre to workshop the second rehearsal draft of the play.

Stay tuned for more information about the project and upcoming productions.